Pioneer Sterling
Cire of Lovetts Pride Rock
Cheiftains Mighty Warrior
Cheiftains Maggie O'Toole
Nala Of Lovetts Pride Rock
Windfern's Cian Aengus Ardan
Sunstag White Heat SC
Pioneer Pita
Pioneer La Baron II
Ch Pioneer Reo Speed Wagon
Ch Pioneer Catera
Pioneer Pikadile
Ch Pioneer O'Day
Pioneer Lexus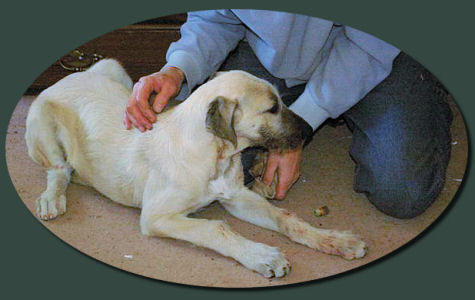 Mystic (red collar) & Lady (green collar)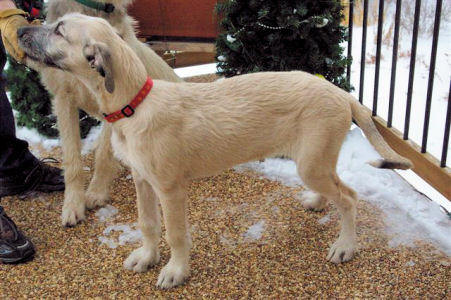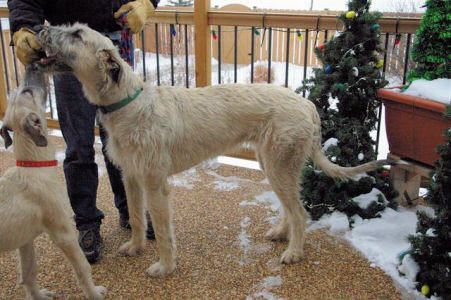 There's nothing cuter than a Wolfie pup still trying to get in her "baby bed"...and then try to get comfortable once she's in!
The photos below are of Mystic when she was a pup.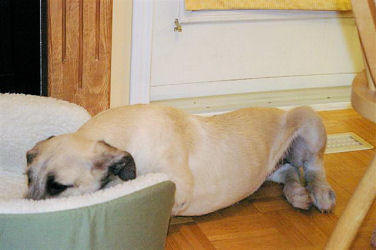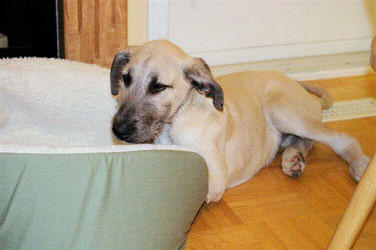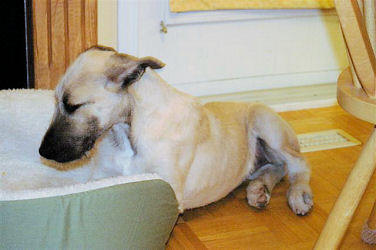 "My Bed!!!!" Now to figure out how to make time for a nap!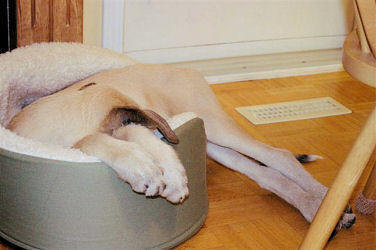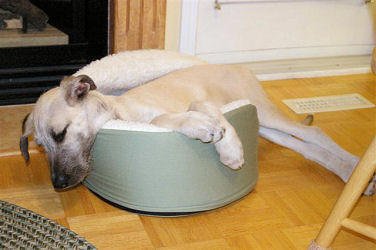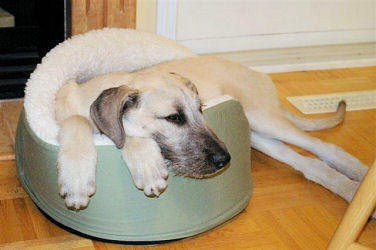 Ok so it's a big of an issue trying to fit these growing legs in...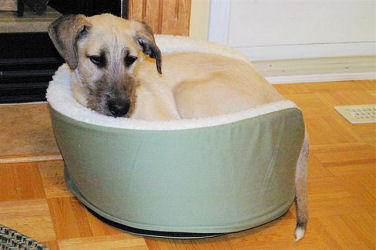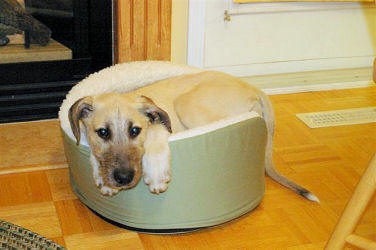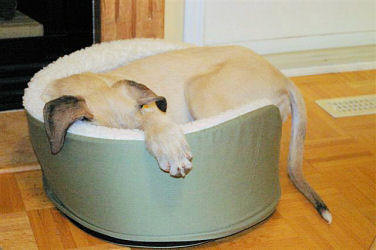 Enough with the camera, this girl needs her beauty rest!